Begin here to learn about our undergraduate, graduate and certificate programs and the many unique features our Faculty has to offer. It is all in this single, print-friendly catalogue. You can also view all of our degree and certificate programs online, at a glance. You're always welcome to apply now.
Open or download a PDF of the 2018/2019 LA&PS Viewbook or click the image below.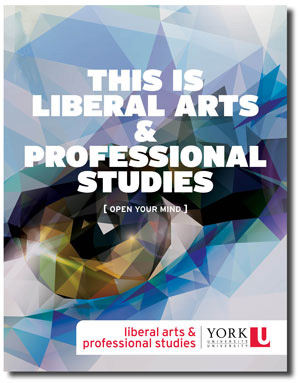 Open or download a PDF of a previous version of our program catalogue:
> 2017/2018 LA&PS Program Catalogue
> 2016/2017 LA&PS Programs.