The Dean's Office in the Faculty of LA&PS coordinates a wide range of academic, international initiatives to enhance and broaden the global experiences of our students and faculty.  Under our portfolio of Global & Community Engagement, we offer an exceptional international Bachelor of Arts (iBA) Degree, popular Study Abroad courses and support programs to encourage international collaboration, research and study.
LA&PS International NEW Student Welcome Event!
On Tuesday, September 5th, 2017 the Office of the Dean, Faculty of Liberal Arts & Professional Studies hosted a Welcome Event for all newly admitted international students into the Faculty.
As students arrived and checked-in, they had the opportunity to take a picture and meet York University's official lion mascot.
The event included presentations from various York services and there was plenty of information for students to take away with them.
We hope you enjoyed our event!
If you were unable to make the event and have questions, please contact Bruno Ritacca, International Engagement Coordinator for the Faculty of LA&PS.
See also:
Contact Information
International Engagement Coordinator
Bruno Ritacca
(416) 736-2100 ext. 33586
britacca@yorku.ca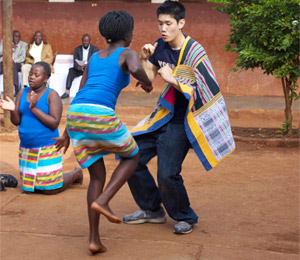 Drop-in Sessions for International Student
The Office of the Dean, LA&PS will arrange occasional Drop-In sessions or special events to try and bring together the international student community. These sessions will be informative and provide you with the opportunity to ask questions, meet other international students, faculty and to enjoy some free food.
Sign up now using the forms for dates below. Come to all of them!
All Drop-In Sessions will take place in South Ross Building Room 802