Isabella Bakker, Department of Political Science, received a Tier 1 York Research Chair in Global Economic Governance, Gender and Human Rights. Bakker's research places a critical lens on global economic policy and governance practices. She is also examining reproductive healthcare, education, and welfare policies, in the aftermath of the 2008 global financial crisis with the central aim of supporting the development of progressive, human-centred economic theories and policies. Research Profile

Christopher Innes, Department of English, was awarded a Tier 1 York Research Chair in Performance and Culture to advance new research on the historical and contemporary aspects of cultural expression within carnival and street theatre. The award will also support Innes' research on Bertolt Brecht, cabaret and popular art, as well as the populist basis of Avant-Garde Theatre.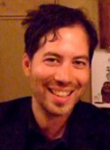 Fuyuki Kurasawa, Department of Sociology, is a Tier 2 York Research Chair in Global Digital Citizenship. His research will examine how the rise of digital culture is enabling laypeople and experts to collaborate in tackling some of the world's most pressing problems. Kurasawa will also examine how new technologies are reshaping practices of creation, evaluation, and dissemination of knowledge about such global problems. Research Profile

Jimmy Huang, School of Information Technology, is a Tier 2 York Research Chair in Big Data Analytics. His research focuses on the areas of information retrieval, big data and their applications to the web and medical healthcare. The objective of his research program is to overcome limitations of existing information retrieval methods and to formally develop a new retrieval paradigm called context-sensitive and task-aware information search for big data. Research Profile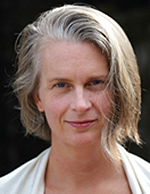 Kristin Andrews, Department of Philosophy, is a Tier 2 York Research Chair in Animal Minds. Her interests are in animal and child social cognition and moral development. She has worked with dolphins in Hawaii and orangutans in Borneo. Her research area is in the philosophy of psychology. Her first book, Do Apes Read Minds?, was published by MIT Press in 2012. She is in the Faculty of Liberal Arts & Professional Studies, Department of Philosophy. Research Profile
For more information on the York Research Chairs program, please visit the York Research website.