Academic Advising Services at LA&PS provides students with the information and guidance they need to succeed in their academic careers. Advisors can help students make the right academic decisions by explaining policies and regulations as well as presenting different options available to them in their studies.
By speaking with an academic advisor, students can get answers to questions related to program selection, academic standing, petitions, grades and degree requirements. Students may be able to speak with an advisor on the spot, or they may need to book a future appointment. For questions related to a specific major, students should contact their major program office. Before you book an academic advising appointment, see these Frequently Asked Questions for the information you need.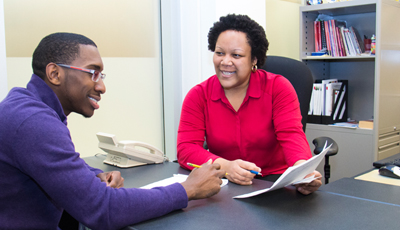 Student Academic Advising Services
103 Central Square (next to Scott Library)
Monday: 9 am – 5 pm
Tuesday & Wednesday: 9 am – 6:30 pm
Thursday: 9 am – 5 pm
*Friday: 10:30 am – 5 pm
*June, July & August, Friday hours are 10:30am – 4 pm
416-736-5222 (best to call before 10 am)
laps@yorku.ca
Advising in program offices
If you are majoring in one of the following programs, please visit their office for advice about general degree requirements (e.g. academic penalties, program changes, and degree and general education requirements). For all other majors, contact Student Academic Advising Services.