Vico Lecture 2017
Matters of the Heart: Is There Hope?
A lecture by world-renowned heart surgeon Dr. RJ Cusimano, on life, death, faith and the wonders of the living, beating human heart.
2017's Vico Lecturer shares his experiences in treating cancer of the heart, by taking on high risk, difficult operations while providing patients and their families with hope and compassion. Dr. RJ Cusimano has become the go-to surgeon for removing heart cancer in Canada and the world. He also shares his views on leaning on faith during difficult moments and his experiences growing up with seven siblings in a first generation Italian-Canadian family.
About Dr. Cusimano:
Dr. Cusimano in the media:
---
About The Vico Lecture Series: established in memory of Fred Zorzi.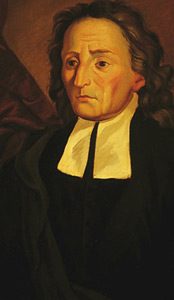 The wide-ranging ideas of Italian philosopher Giambattista Vico (1668-1744) on history, culture and myth have had a profound influence on the humanities and social sciences.
In 2000, Canadian Senator Jerry Grafstein donated to York two rare, Italian volumes of Vico's works that were originally published in 1746. Senator Grafstein garnered the support of Elvio DelZotto (LLB Osgoode and senior partner of DelZotto, Zorzi) who rallied Italian-Canadian business leaders to fund an annual lecture at York in memory of his law partner Fred Zorzi. This lecture series remains an important link between York University and the community, and particularly the Italian-Canadian community.
Previous Vico Lecturers have included author and politician Michael Ignatieff and Sergio Marchionne, CEO of Chrysler-Fiat Automobiles.
Thanks to the founding donors:
Alpa Lumber Inc.
Rudolph P. Bratty
Con-Drain Company (1983) Ltd.
Alfredo DeLuca
Angelo Del Zotto
Elvio L. DelZotto
Leo DelZotto
Consiglio Di Nino
Falconcrest Homes
Harvey Fruitman
Muzzo Family
Newcourt Corporation
Pantalone Realty Corporation Inc.
Prime Masonry Contracting Inc.
Joseph and Antoinette Sorbara
St. Joseph Communications
University Plumbing and Heating Ltd.
Village Masonry Construction Inc.
Susan Zorzi
Vico Volumes donated by Senator Jerry Grafstein
---
Archived Vico Lecture videos coming soon.