On May 1, Disaster & Emergency Management faculty and students welcomed Brigadier General Dr. Tarif Bader to York University for a special lecture about his experiences in disaster relief and humanitarian efforts around the world.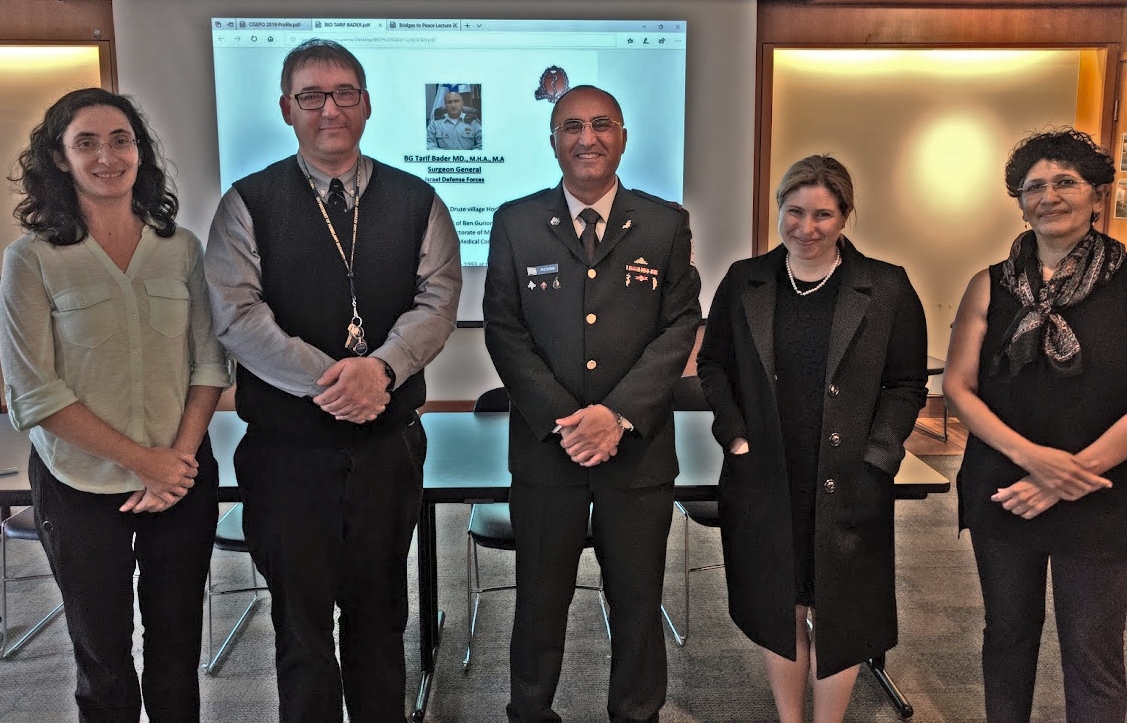 Brig. Gen. Dr. Tarif Bader is Surgeon General of the Israeli Defense Forces (IDF). He brings a wealth of experience in disaster and emergency management, having participated in Israeli humanitarian aid delegations to Haiti in 2010, Nepal in 2015 and Turkey in 2016, following catastrophic earthquakes. He was also instrumental in organizing the evacuation of nearly 2,500 wounded Syrians to Israeli hospitals.
Brig. Gen. Dr. Bader was in Toronto to receive the Dr. Arnold M. Noyek Visiting Professorship award at the Dalla Lana School of Public Health at the University of Toronto. He also delivered the inaugural speech for The Canada International Scientific Exchange Program (CISEPO) "Bridges to Peace Lecture" where he discussed how medicine and public health can help to strengthen peace-building. CISEPO is a Canadian-based, international network of academics, educators, students and medical professionals committed to global health and peace.
During Brig. Gen. Dr. Bader's visit to York University, he was greeted by an enthusiastic audience of staff, students, and professors who all gained valuable insights on the intricacies of practicing emergency medicine in conflict zones and disaster situations. The visit completed an on-going research effort conducted by Associate Professor Jack Rozdilsky and Master of Disaster & Emergency Management graduate students who are looking at how Israel responds to mass casualty incidents. In 2017, Dr. Rozdilsky and an MDEM graduate student spent time in Israel with civil and military first responders learning about how they respond to disasters and terrorist attacks.