Meet our Dean and Associate Deans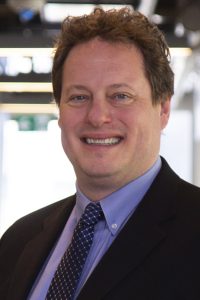 JJ McMurtry
Dean, LA&PS

Professor McMurtry is an associate professor in the Department of Social Science and a member of the Faculty's Business and Society (BUSO) program. Professor McMurtry holds MA and PhD degrees in social and political thought from York University. His research and teaching interests focus on the theory and practice of alternative social, political and economic forms. His publications include 23 solo and co-authored articles and book chapters, and he is editor of the books Living Economics: Canadian Perspectives on the Social Economy, Co-operatives and Community Economic Development and Co-operatives in a Global Economy. In addition, he was English language editor of the Canadian Journal of Non-Profit and Social Economy Research. This spring, professor McMurtry received the Merit Award of the Canadian Association for Studies in Co-operation (CASC). The award is presented to individuals who have demonstrated significant contributions to teaching and research on co-operatives, both in Canada and internationally.
Sean Kheraj
Associate Dean, Programs
Professor Kheraj is an associate professor of Canadian and environmental history in the Department of History. He is also director and editor-in-chief of the Network in Canadian History and Environment where he hosts and produces Nature's Past: Canadian Environmental History Podcast.  His current research looks at the social and environmental consequences of the development and operation of oil pipelines in Canada. His publications include: Inventing Stanley Park: An Environmental History(2014), numerous book chapters and peer-reviewed scholarly articles. Professor Kheraj is a regular contributor to  Activehistory.ca and The Otter~La loutre. As Associate Dean for Programs he oversees academic programming in our 21 departments and schools in LA&PS. He is responsible for course planning, curriculum development, cyclical program reviews, experiential education, and undergraduate recruitment and retention.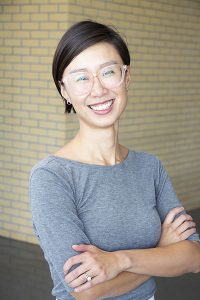 Lily Cho
Associate Dean, Global & Community Engagement

Lily Cho brings to her portfolio a commitment to finding ways to connect LA&PS with communities locally and globally. As a first-generation scholar with a research and teaching interest in diaspora and culture, she understands the power of culture to bring together communities across a range of different experiences and histories. She is also an associate professor in the Department of English where teaches courses on the short story, Canadian literature, and postcolonial theory. Her research has led to books on Chinese restaurants and the relationship between human rights and creative expression. Her current research looks at Chinese head tax certificates and the use of documents to create noncitizens. As Associate Dean, she supports students, faculty, and community members on initiatives that benefit both the community and the university.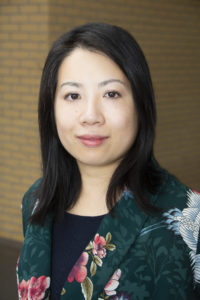 Anita Lam
Associate Dean, Teaching & Learning
Professor Lam is an associate professor of Criminology in the Department of Social Science. Her research lies at the intersection of crime, media, and culture. Over numerous book chapters and peer-reviewed scholarly articles, she has examined various representations of crime, including courtroom sketches, graphic novels, gangster films and Canadian crime television. She is the author of Making Crime Television (2014), an ethnographic work that investigates the aforementioned subjects. Her recent research studies the ways in which crime scenes are entangled with scenes of climate change in the age of the Anthropocene.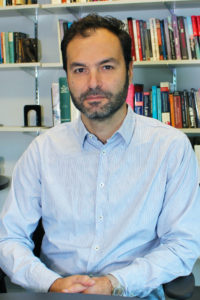 Ravi de Costa
Associate Dean, Research and Graduate Studies
Professor de Costa emigrated to Canada from Australia in 2002 to take up a Postdoctoral Fellowship in the Institute on Globalization and the Human Condition at McMaster University. Prior to joining York in 2007, he also taught at Trent University in the Department of Political Studies. He is an active member of the York community, as Chair of the President's Sustainability Council, and Acting Director of Las Nubes Project. His work has focused on the institutional and cultural contexts of Indigenous-settler relations in Australia and Canada, with publications on treaty-making processes, and on truth and reconciliation. He has held three Social Science and Humanities Research Council Standard (SSHRC) grants to examine the work of the Truth and Reconciliation Commission of Canada. He has also written extensively on the global movement of Indigenous peoples and the UN Declaration on the Rights of Indigenous Peoples.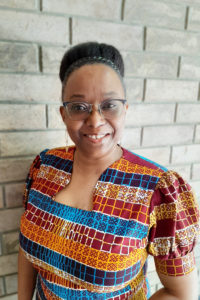 Michele Johnson
Associate Dean, Students
Professor Johnson holds a BA. Hons, M.Phil. (U.W.I.), M.A and Ph.D. in History from Johns Hopkins University and has taught in the Department of History at York University since July 2002. Prior to teaching at York, Professor Johnson taught at the University of West Indies (Mona) from 1994 – 2002. She has served the York community in a variety of capacities, including as the coordinator of the Latin American and Caribbean Studies Programme, as York's Affirmative Action Officer, and as the Director of the Harriet Tubman Institute for Research on Africa and its Diasporas (2013-2018). Her research interests and publications reflect Jamaican cultural history, and the histories of gender relations, race/racialization, labour, domestic slavery, and domestic service in Jamaica and Canada.
David Mutimer
Associate Dean, Faculty Affairs
Professor Mutimer holds a BA. Hons, M.A and Ph.D. in Political Science, is a Professor of International Politics, and was most recently Chair of the Department of Politics at York University. His research considers issues of contemporary international security through critical social theory, and investigates the reproduction of international politics in popular culture. Much of that work has focused on weapons proliferation as a reconfigured security concern in the post-Cold War era, and has tried to open possibilities for alternative means of thinking about the security problems related to arms more generally. More recently, he has turned his attention to the politics of militarization in Canadian society as a cause and consequence of the wars we have joined in the past twenty years.