Welcome To LA&PS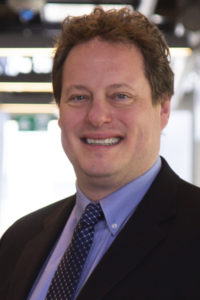 I'm delighted to welcome our new and returning students to our extraordinary Faculty.
There is no better time to be a part of LA&PS. 10 years ago, the Faculty of Arts and the Atkinson Faculty of Liberal Arts and Professional Studies merged, becoming the largest liberal arts Faculty in Canada. We now offer more than 90 undergraduate degree and certificate programs across a wide spectrum of disciplines. Here, you can chart your own path forward.
We deliver world-class programs and courses taught by the very best professors and researchers. We offer life-changing international study opportunities, ground-breaking internships, and pioneering research work.
Our graduate students too have access to leading scholars and programs and can hone their skills as scholars in one of 23 master's and doctoral programs.
When it is time for our students to join the ranks of our remarkable alumni, we know they will use what they have learned here and continue to make their mark as global citizens.
University is the time to discover your passion, exceed expectations and form meaningful connections with peers and professors. There is so much to discover at York. I encourage you to explore all that campus life has to offer, whether it is joining one of our hundreds of clubs, a sports team, or taking advantage of our countless volunteer opportunities.
Have a great year.
Professor JJ McMurtry
Dean, Faculty of Liberal Arts & Professional Studies