Your connection to LA&PS doesn't end when you graduate. No matter where you are, we want to make sure you stay engaged with the Faculty.
Here are just a few ways you can stay connected:
Update your contact info
First thing's first! Make sure we have your updated so you can stay informed of faculty and alumni news, events, volunteer opportunities, and alumni discounts.
Update my information
Tap into the alumni network
Become a member of York's online alumni community on Facebook and LinkedIn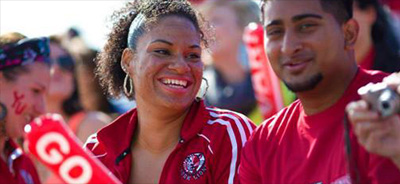 Attend an Alumni event
Reconnect with old classmates, broaden your network. Alumni events are held all year round in Canada and around the world. Check out the York Alumni & Friends event calendar to see what events are coming up in your area.
Meet with our students
Share your knowledge, expertise and passion with our students and play a vital role in supporting the success of our students.
TASTE - (Take A Student To Eat) is a bite-sized mentoring program where current students and alumni meet over lunch.
Career Conversations - be part of a panel discussion and share your career story
Alumni Career Stories - Share your career story by submitting a profile and a photo