Welcome to LA&PS Internship Program!
The Faculty of Liberal Arts and Professional Studies is excited to partner with you in order to meet your recruiting needs and connect you with our top students. As the largest liberal arts faculty in Canada, our students benefit from innovative curricula and programs that offer critical perspectives and opportunities to develop intellectual capacities, attributes and transferable skills that prepare them for work in professional environments.
Get More Internship Information Below
With 90 undergraduate degree and certificate programs, LA&PS offer a wide range of subjects that help to equip our students with general knowledge and a range of transferable skills that prepare them for global citizenship and valuable employees. Many of our students also have a wide range of volunteer and work experiences. Employers can choose from a variety of applicants with undergraduate education in the following areas:
Criminology
Law & Society
Human Rights & Equity Studies
Health & Society
Communication Studies
International Development Studies
Humanities
Political Science
And many more…
With 60+ different majors to choose from, we're sure to find you the right candidate for your organization.
Employers can temporarily increase their staff size and accomplish short term projects/tasks at minimal costs
Student interns bring current knowledge and new perspectives to your organization
Interns will become advocates and promote your company to other students and elsewhere which enhances your reputation
Employers can gain excellent hires who will require minimal training
Internship offers a unique way to find future employees.

1. Identify which departments require additional staff
How can an intern assist with our business goals?
Are there sufficient resources to accommodate the intern?
Who will manage and delegate projects to the intern?
What responsibilities will the intern be able to handle?
2. Internship Posting Guidelines
Consider the following requirements prior to introducing a new position:
Type of position (part-time or full-time, months, hours per week)
Paid (pay rate is at the discretion of the employer)
Duration of internship placement (4 months, 6 months , 8 months)
Recruitment falls in line with university session dates (September, January, May)
Position utilizes the student's relevant skills and knowledge.
3. Establish a job description that is suitable to the position (this job description will be used to recruit interns)
Skills
Duties
Qualifications
Time Commitments.
4. Review qualified candidates recommended by the faculty
LA&PS will review candidates based on academic merit, major, availability, skills and interview abilities.
Top recommended candidates will be selected for interviews conducted by the organization.
5. Recruit successful candidates
Hire LA&PS students and integrate them into your organization.
Provide the student with a workplace orientation package.
Establish roles and responsibilities of the job.
6. Mentoring Interns
Mentoring students and providing performance feedback to student interns is critical to the success and growth of the internship program. Employers are encouraged to mentor the interns in order to acclimatize the students into the professional work environment. Consider the following tips;
Provide a clear concise list of what is required and expected of the position.
Allocate challenging tasks to the intern that offer growth opportunities.
Establish a mentor-mentee role.
Arrange shadowing time for the interns with working professionals.
Ensure that the intern is able to offer input and suggestions into projects.
Employers who hire students through the LA&PS internship program may be eligible for the Co-operative Education Tax Credit. Ontario businesses can claim 25%-30% of eligible expenditures.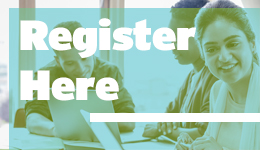 If you have questions about our services, please do not hesitate to contact us, lapsintr@yorku.ca.