An internship is a short-term employment opportunity for students to gain practical work experience that will enhance their academic and career development. It is also an excellent way to test drive certain career options.
Our highly competitive internship program will provide you with short-term employment in professional organizations. These are paid, career-related positions designed to offers LA&PS students the opportunity to gain valuable work experience in their field of study.
Okay, I'm interested. What next?
STEP 1: Review Eligibility Requirements
Before applying to the internship program, students must meet the internship academic eligibility requirements for their program of study.
STEP 2: Register for a Mandatory Internship Information Session
Before applying to the internship program, students must attend a mandatory internship information session. The session provides an overview of the program, academic eligibility requirements, application and job search processes, program expectations and non-refundable fees.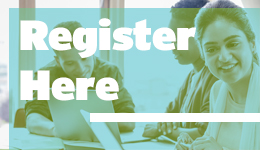 STEP 3: Submit Application Form
Once you've reviewed the academic requirements and attended the mandatory internship information session, you can submit an application form.
Applications will be processed within 10 business days of submission. Apply as early in the term as possible as most employers post positions early to attract the top candidates.
If you are interested in applying for the LA&PS internship program, or have further questions, please email us at lapsintr@yorku.ca or contact us at 416-736-2100 x70878.