Greece: A Modern History
The Faculty of Liberal Arts & Professional Studies [LA&PS] and the Department of History will be offering HIST 3357 6.0 (Greece: A Modern History) under the YorkU/LA&PS Summer Abroad program in Summer 2020.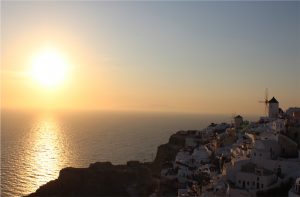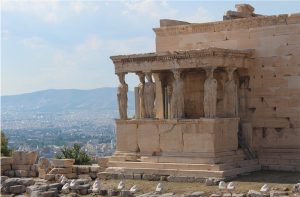 Course Dates:
York University - Tuesday 19 May 2020 - Friday  22 May 2020 and Monday 25 May - Thursday 28 May
College Year Athens (CYA) - Monday 1 June 2020 - Saturday 27 June 2020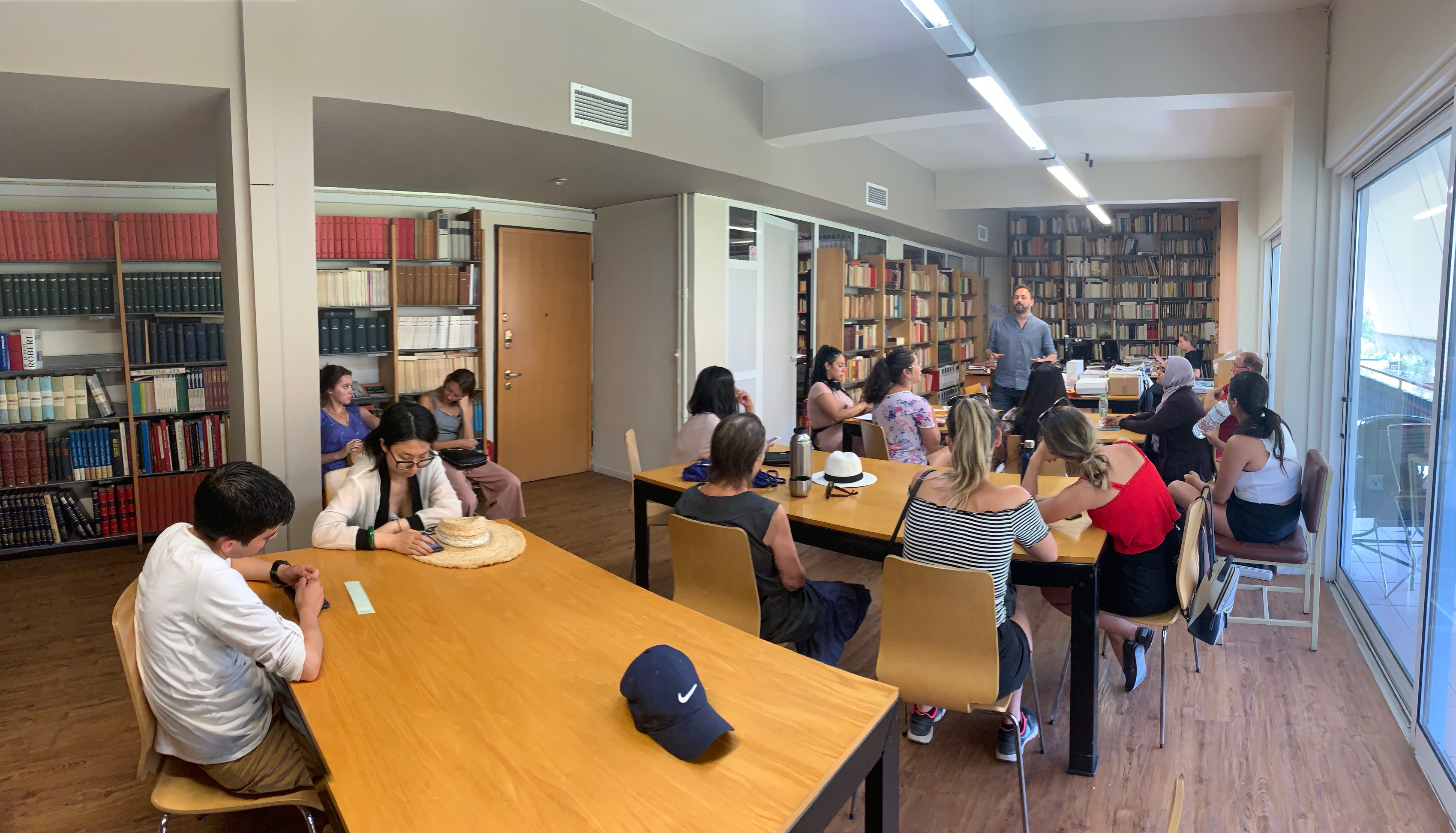 Program Fee: $2,600 (Does not include tuition to York University and Airfare)
(please refer to the YorkU Summer Abroad page regarding the cost breakdown of YorkU Summer Abroad Courses)
Includes:
Welcome orientation by CYA staff
Accommodation at CYA

furnished apartment style accommodation in the Pangrati neighbourhood of central Athens (or comparable apartments that CYA may offer in its discretion).
students will be housed in groups of 3 to 6 depending on size of apartment with a maximum of 2 students per room

Four-day trip (3 nights) to Syros Island

Summer school teaching "Social & Economic History of the Mediterranean; from Local to Global"
Bed & Breakfast accommodation in a double or triple room
Breakfast and Ferry Transportation included
Dinner at Syros restaurant

Two-day trip (1 night) to Hydra Island

Includes transportation to Hyrda Island
1-night stay Hydra Town

Day trip to Nafplio Town
All site visits*

The Hellenic Parliament, Athens
Historical walk of Ottoman, Athens
The Numismatic Museum, Athens
The National Historic Museum, Athens
The Museum of the City of Athens
The Jewish Museum of Athens
The Centre for Asia Minor Studies, Athens
Museum of Greek Folk Instruments, Athens
Bank of Piraeus Historical Archives, Athens
Benaki Museum, Athens
Gazi Industrial Museum, Athens
Maritime Museum, Athens
Historical Walk of 1940s Athens (Occupation and Resistance)
City of Nafplio historical walk
Ano Syros (Old Town) and Ermoupoli, Syros historical walk
The Museum Markos Vamvakaris, Syros
Industrial Museum, Syros

Other museums students can visit include:

The Acropolis Museum, Athens
The National Archaeological Museum, Athens
The Byzantine and Christian Museum, Athens
The benaki Museum of Islamic Art, Athens
The National Museum of Contemporary Art, Athens
The Athens War Museum
*Students will receive a museum monthly pass, which provides access to all public museums in the country, including those we will not be visiting as part of the course (such as Athens Archaeological Museum, Museum of Acropolis, Byzantine Museum, and many others)
**What distinguishes the HIST 3357 course offering from the traditional HIST 3355 courses is a very pronounced emphasis on experiential learning.

For more information regarding this course once available, please join our Mailing List.
English will be the language of instruction for the course.
Course Director: Professor Sakis Gekas, agekas@yorku.ca
Course Outline

This course focuses on the history of Modern Greece (1800 to the present). The course starts with two weeks intensive reading and discussion of key historical events before we move to Athens for a month. In Greece the course combines in-class and on-site teaching to provide in-depth understanding of major developments in social, cultural, economic and political history of Greece since 1800. The course starts by exploring the history of Ottoman and Venetian areas that formed the Greek State and includes themes such as: the Revolution of 1821, economic and social change in the nineteenth century; Greece in the Balkans; WWI and the interwar period; war and occupation in the 1940s; emigration and the Greek Diaspora; the 1967-1974 dictatorship and the post-1980s period of European integration.  Teaching is based primarily on experiential learning through visits to museums that provide a unique insight to modern and contemporary history and present-day Greece, as well as visits to historical archives and research centres to understand how historians do research. In the second week of the course we will visit the island of Syros and will stay in Ermoupoli for a four-day summer school in Greek and Mediterranean history offered in association with the National Research Institute.
Course Evaluation and Purpose
The course evaluation will be based on: participation (10%), one short essay (20%) by the end of May before our departure for Athens, three short reflection papers based on the visits to sites and museums (10% each), and one essay after return to Canada (40%). All assignments have to be submitted by the end of July on Moodle / Turnitin.
The visits to museums, historical archives, research centers and the historical walks offer experiential education in the teaching of (Greek) History and advance the international experience of students who take the course.
Prerequisites: None (preferred third-year level students)